The source published images of a possible Xiaomi smartphone with a screen curved on all four sides. These pictures are taken from a patent application, which, of course, does not mean that Xiaomi will soon release such a smartphone, but it does not mean that such a model will not be.
As you can see, the company is considering several display options. In one case (option B), it simply bends to all four faces, in the other — not along the entire perimeter, bypassing the corners. In the second case, the structure should be stronger, although this option visually loses to the first. Both appear to be potential successors to the Xiaomi Mi Mix Alpha, a wraparound smartphone.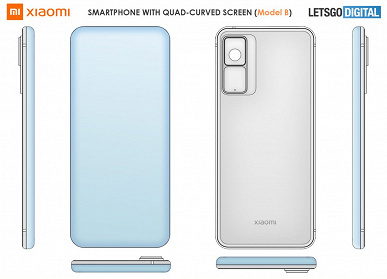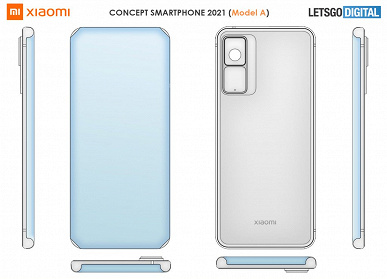 Interestingly, in both cases, the main camera block looks exactly the same: with the main sensor in a separate (upper) block. The lower block will most likely house additional sensors. At least there is nothing to indicate that the lower block will be occupied by an additional screen, as in the Mi 11 Ultra.
Another important point that cannot be paid attention to: in such a smartphone there are no mechanical keys or any connectors. This includes wireless charging, purely wireless sound transmission, etc. How the loudspeakers are implemented is also a big question.
Many smartphones have already lost their complete chargers, and in the future they really will not have any connectors. However, while this is not a matter of the near future, therefore, the potential Xiaomi smartphone described by these images, if it comes out, is unlikely in this or next years.
…