Samsung Electronics introduced the ISOCELL Auto 4AC image sensor. According to the manufacturer, this is its first sensor specifically designed for automotive applications. It features 120dB High Dynamic Range (HDR) and LED Flicker Reduction (LFM). These qualities are especially in demand in all-round and rear-view cameras.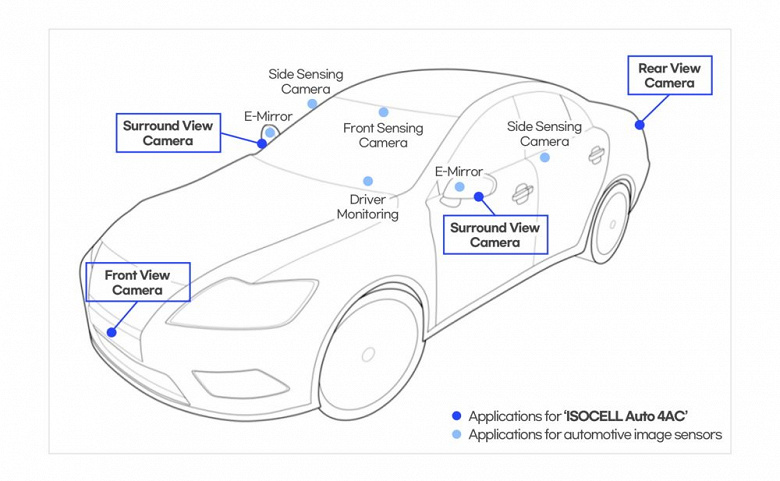 The ISOCELL Auto 4AC description mentions CornerPixel technology. This name hides a pixel structure that allows for increased dynamic range and reduced flicker in LED lighting. There are actually two photodiodes inside the area with one pixel: one of them, 3.0 μm in size, is intended for viewing images in low light, and the second, 1.0 μm in size, located in the corner of a large pixel, is designed to work in brighter lighting. … This design allows simultaneous acquisition of images with different exposures, which achieves an HDR of 120 dB with minimal motion blur.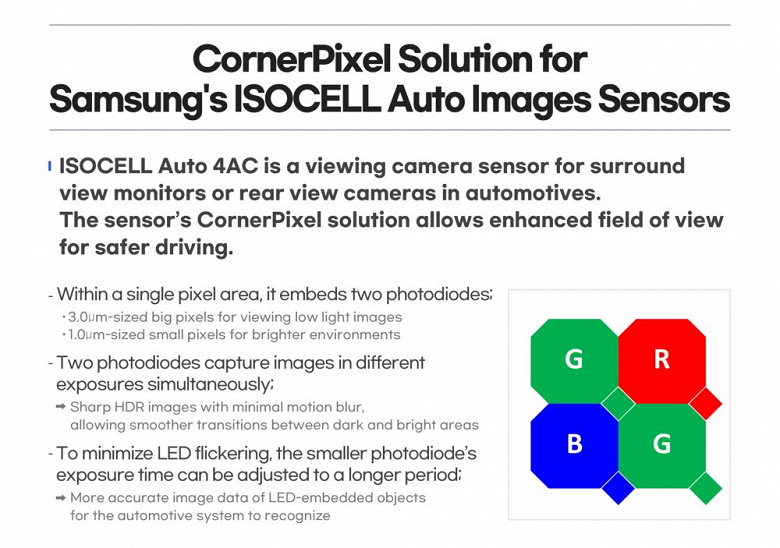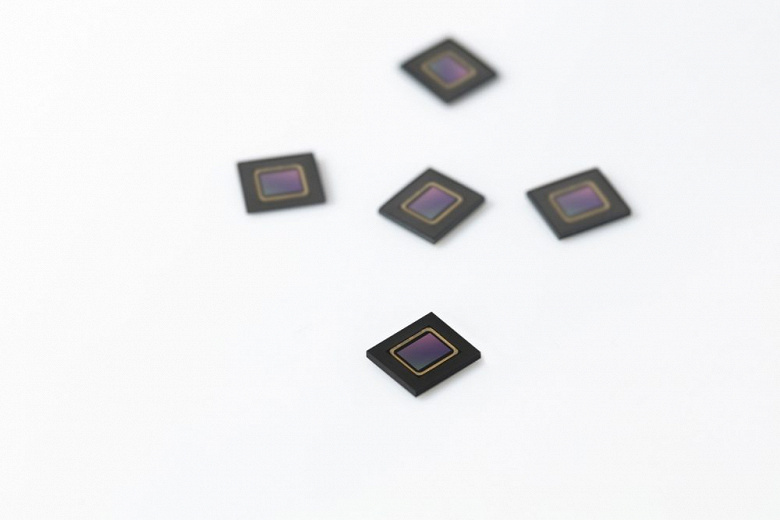 The optical format of the sensor is 1 / 3.7 inches, the resolution is 1.2 megapixels, the pixel size is 3.0 microns. An Image Signal Processor (ISP) is integrated into the sensor for easy integration. The sensor meets the stringent requirements of AEC-Q100 Grade 2, including an operating temperature range of -40 ° C to 125 ° C. It is already in serial production.
…