Over 100 Huawei devices will migrate from Android to HarmonyOS. What and when?
Among the first – smartphones of the Mate 40, P40 and Mate 30 series
Today the company Huawei officially presented the custom version of the HarmonyOS 2.0 operating system and told which devices from the number of those already released will switch to it.
The first HarmonyOS will receive smartphones of the Mate 40, P40 and Mate 30 series, as well as the MatePad Pro tablets. Actually, from today on, a custom version of the OS has become available to them in China.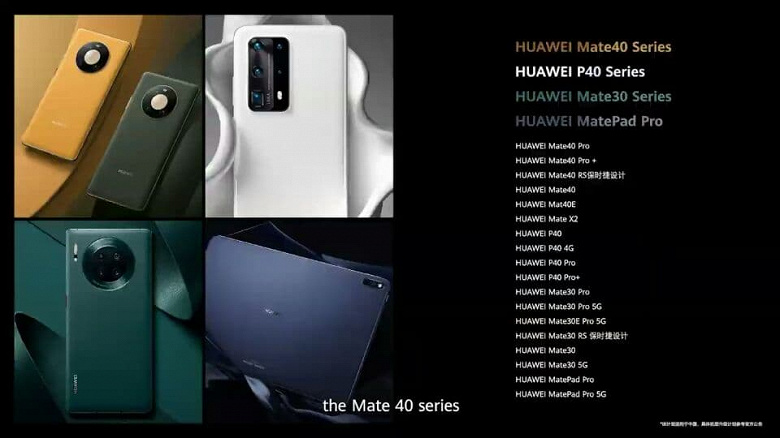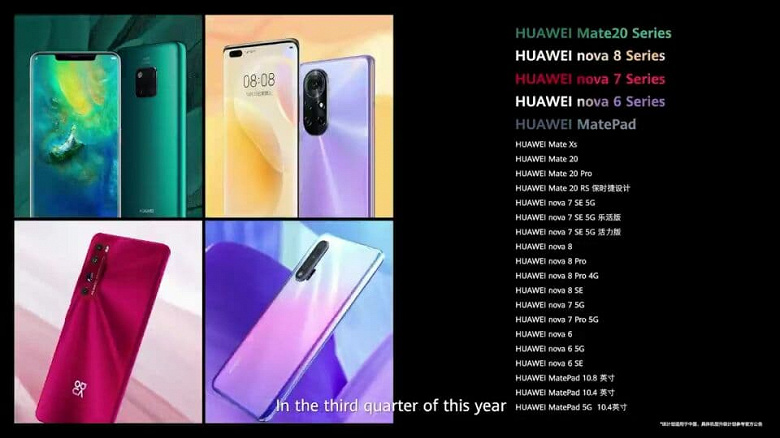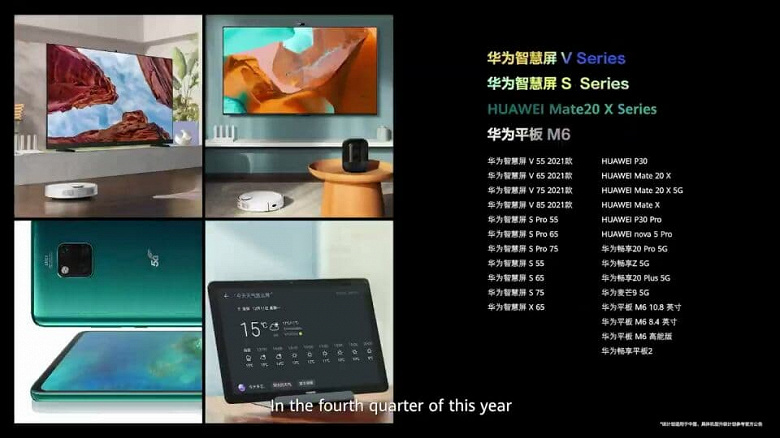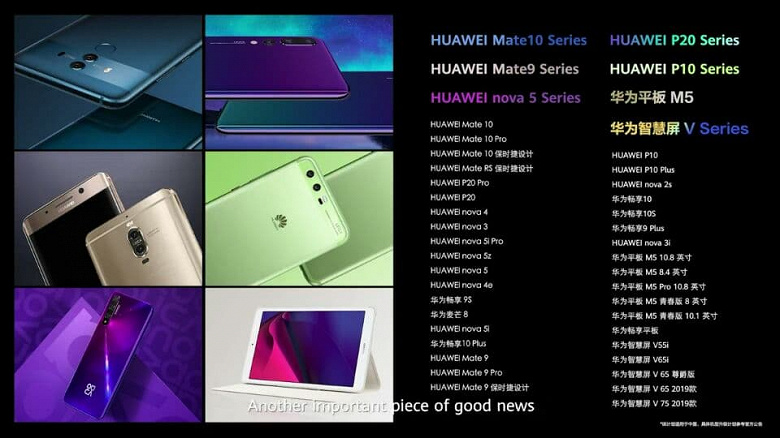 The second wave of devices include the Mate 20, Nova 8, Nova 7 and Nova 6 series smartphones, as well as the previously released MatePad tablets. They will all receive the final version of HarmonyOS 2.0 next quarter. For the last quarter of this year, some models of the Mate 30, P20, Nova 5 lines, MediaPad M6 tablets, the Mate X smartphone and the V, S and S Pro series TVs are scheduled to switch to HarmonyOS. Finally, in the first quarter of next year, EMUI and Android will trade for HarmonyOS V-series TVs, Mate 9 and Mate 10 smartphones, Nova 5, P10 and P20, and MediaPad M5 tablets.
In addition, Huawei today unveiled several devices running HarmonyOS 2. These include the Watch 3 and Watch 3 Pro smartwatches, the MatePad Pro tablet, and the MateView and MateView GT monitors.
The new OS introduces the concept of "Superdevices", which brings together several independent devices working together. For example, a smartphone can stream a movie to a smart screen and then switch the audio output to wireless headphones.
HarmonyOS 2 has a Control Center to control the Super Device and simply connected smart devices. And on the desktop, you can now create widgets that will display the necessary information without launching the application.
Huawei HiLink platform is now called HarmonyOS Connect. Third-party devices supporting the smart home ecosystem are already available in China. For example, the Midea oven allows you to select a recipe on your smartphone and start cooking a dish.
In addition, the developers claim a significant increase in the speed of applications and their more energy efficient operation.
…