Microsoft unveiled its new operating system Windows 11 last week, but the intrigue remains – during the announcement, the exact release date of the OS was not announced.
However, Microsoft has made a few hints about the October 11 release, and some of those hints are pretty specific. The authoritative edition of The Verge drew attention to these "evidence".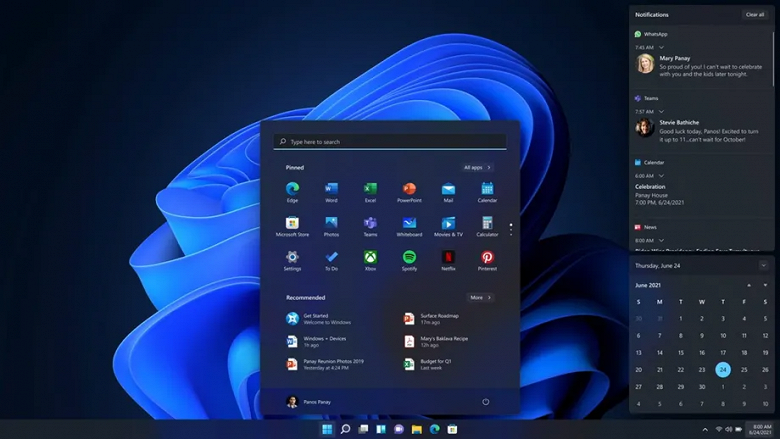 In one of the official screenshots, one of Microsoft's top executives, Stevie Bathiche, writes that he can't wait until October to Panos Panay, Chief Commercial Officer and Chief Product Officer for Windows Devices at Microsoft.
In some of the official screenshots of Windows 11, you can even see the exact date – "October 20, 2021, 11:11" in the taskbar.
Along with Microsoft's own hints, US retailer Walmart is also promising a "free Windows upgrade in October 2021" for several laptops currently on sale.
…