The source has published high-quality images of the promising action camera GoPro Hero 10 Black. Reportedly, the pictures are official, and in general their quality is quite consistent with this status. The leak, alas, is not accompanied by exhaustive technical details, but there is still some data on the characteristics.
In terms of design, the GoPro Hero 10 Black follows the model of the current generation. The easiest way to distinguish the new product from the GoPro Hero 9 Black is the embossed GoPro lettering on the front and blue accents. The dual-screen layout is also the same.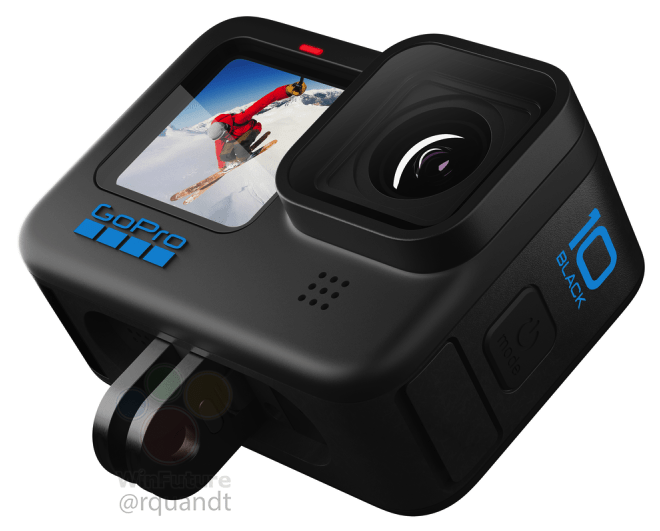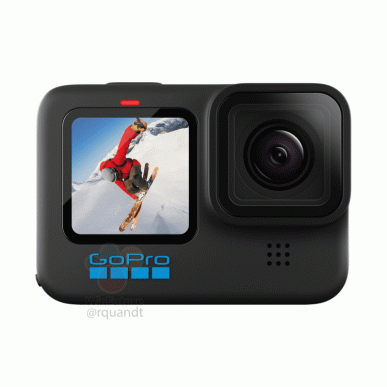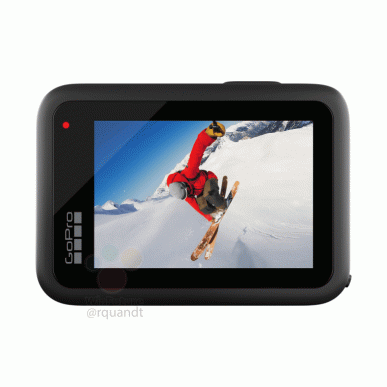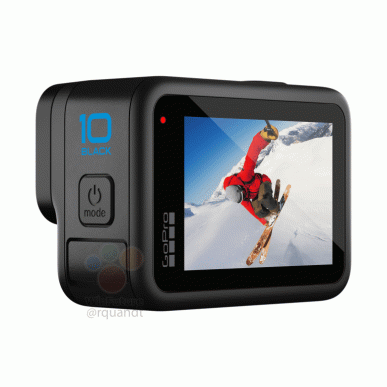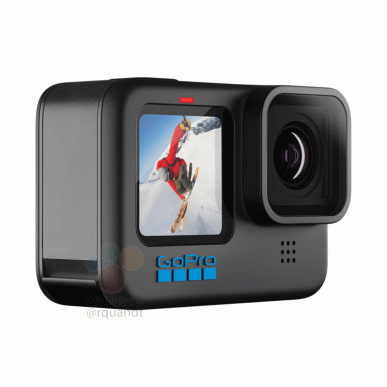 The new camera will allow you to take pictures with a resolution of 23 megapixels, although it is not entirely clear whether we are talking about a new sensor, or just the old 20-megapixel sensor "taught" to take photos with a resolution of 23 megapixels using interpolation. But the processor from GoPro Hero 10 Black should be new – GP2. Due to it, the quality of shooting both photos and videos should be improved. The new product will allow you to record 5.3K video at 60 fps, 4K video at 120 fps, and 2.7K video at 240 fps. It also talks about support for the stabilization system HyperSmooth 4.0, TimeWarp 3.0 function, RAW format, SuperPhoto and HDR modes. Also GoPro Hero 10 Black can be used as a webcam.
There are no other details about the new product. The source does not yet have information on the price (it will most likely remain at the price level of the GoPro Hero 9 Black) and does not say anything about the date of the announcement of the new generation of GoPro action cameras. But GoPro Hero 10 should definitely come out in the fall.
…