Google has tried to significantly improve Android 12 for gamers. In particular, the waiting time for the start of the gameplay has been reduced to a minimum. Android 12 will offer a Play as You Download feature that lets you launch the game before it's fully loaded.
Google claims that the innovation will allow games to be opened in "seconds." Tests have shown that the launch of games is possible shortly after the start of the download.
The Install button has a lightning bolt icon that signals when you can start playing while the remaining resources are downloading in the background. In one example, the Play button is displayed at 18% on a 127 MB download. The first rounds will be available immediately after Google "sees that the game is ready to open at least 2 times faster."

9to5google
Android 12 introduces a Game dashboard with options that can come in handy while playing. There are several buttons at the top of the display, each of which is responsible for taking screenshots, activating Do Not Disturb mode, recording gameplay, and a frame rate counter. If you want, you can also start streaming the gameplay on YouTube, watch achievements, and so on. The new feature will hit a number of devices later this year.
Google also introduced the Android Game Developer Kit for creating and optimizing Android games. With new APIs, gamers can optimize their game by prioritizing battery life (Battery Saver) or peak frame rates (Performance). This requires additional support from the developers. One of the first partners will be Samsung.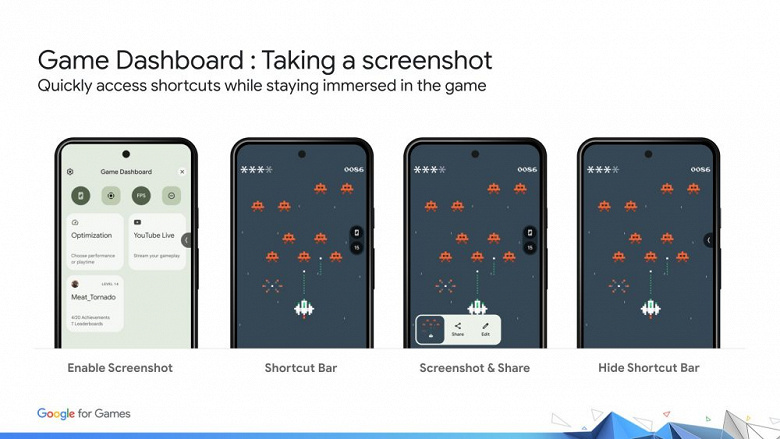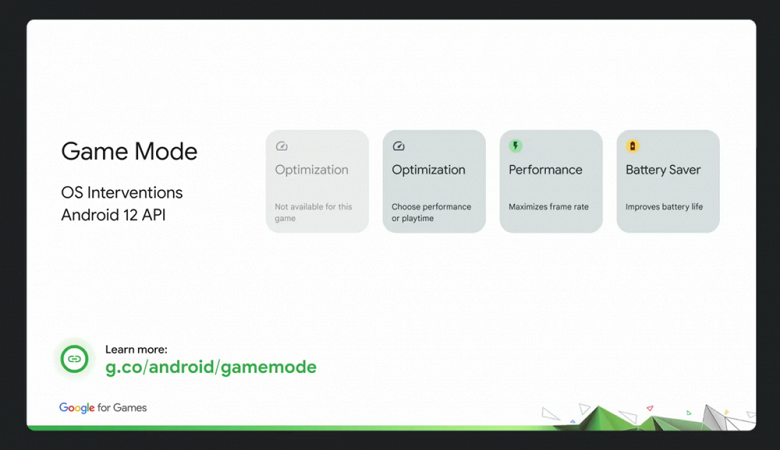 If you want to know how memory, GPU and CPU are used, and other resources, you will love the Reach and devices tool.